With His message, He might have reached the whole world forthwith with radio and television and the internet.
Here's your answer: I'm grateful for each and every new technology God has given us now to in Nigeria assist us bring the hope of the Gospel to virtually every corner of the world. Daily we learn of individuals reacting to Christ through our personal internet ministry (usually in states which can be otherwise closed to the Gospel), and the same holds true of other ministries.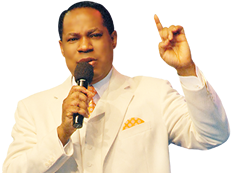 But God did not produce a mistake by sending Jesus to earth 2,000 years ago! Think, for example, of the millions of people that have lived since if His coming was delayed then who would never have had the chance to hear of Christ. Remember: God's time is always perfect, and God knew the world was totally ready for His coming when Jesus was born. The Bible says, "But when the set time had fully come, God sent his Son, born of a girl" (Galatians 4:4).
You're probably already getting excited about Christmas, although it's still several weeks away, in case you are similar to most individuals. In the midst of all its own busyness, nevertheless, don't lose sight of the miracle of that first Christmas: the coming of Jesus Christ, our Savior, in the world. Make Him the centre of your Christmas – and your entire life – this season.
Furthermore, ask God that will help you tell others about His love, and His power to improve our lives.